Falmouth Housing Trust would like to thank the following local businesses who have supported the
Odd Fellows Hall project:
One Chancery Lane Apartments
There is currently one apartment available, and the waiting list has been reopened.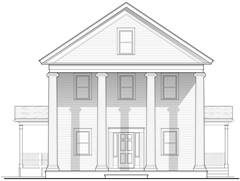 Application Process 1. You must fill out the Application completely and return it with the required documentation. Answer all questions. Only complete and signed Applications (with necessary documentation) will be screened.
| | |
| --- | --- |
| RETURN IN PERSON OR BY MAIL TO: | RETURN BY FAX TO: |
| Falmouth Housing Authority | 508-457-7573 Attn: Diane Adler |
| 115 Scranton Avenue | RETURN BY E-MAIL TO: |
| Falmouth, MA 02540 | lottery@falmouthhousing.org |
2. Please submit copies of 8 consecutive most recent paystubs and copies of 6 consecutive most recent bank statements for all bank accounts. Also include last year's tax return. These documents must be included with the lottery application. DO NOT SEND ORIGINALS.  3. Maximum gross income for the 80% units:
| | | |
| --- | --- | --- |
| INCOME QUALIFICATIONS | RENT | 80% GROSS INCOME LIMIT |
| UNIT SIZE | | 1 PERSON |
| 0-BR – STUDIO | $950 + electricity | $47,550 |
4. Household Size Definition A household shall mean an individual who will live in the apartment as their primary residence. 5. Information provided on this application is confidential. 6. Applicants needing the accessibility of the Visitable Unit may make that request. 7. Applicants can only file one application. Incomplete applications missing any information or required documents will not be processed.  MAKE COPIES OF PAY STUBS AND BANK STATEMENTS AS ORIGINALS WILL NOT BE ACCEPTED. 8. Eligible applicants will be notified by mail. 9. Ineligible applicants will be notified in writing stating the reason(s) for being determined ineligible. 10. There is currently no deadline and applications are being accepted on a first-come, first-serve basis.  If a unit is not available, your application will be placed on a waiting list.
Thank you to our Corporate Sponsors of the FHT Annual Meeting & Reception
Eastern Bank
Chapman Cole & Gleason Funeral Homes
Lawrence-Carlin Insurance Agency
Joan Bates, Keller Williams Realty Cape Cod & the Islands
The Valle Group, Inc.
Clover Landscaping, Inc.
Susan Lawrence, Kinlin Grover Realty, Falmouth
Christopher Lawrence, JLL Commercial Broker Cape Cod Title & Escrow
Giampietro Architects
"Where we love is home, home that our feet may leave, but not our hearts."
~ Oliver Wendell Holmes